Commercial Air Conditioning and Refrigeration Experts Serving Mount Dora
We have been working in and around Mount Dora for many years.  We are experts in commercial A/C and refrigeration.  Although we perform residential work, and want those calls, commercial air conditioning and refrigeration, in Mount Dora and surrounding areas, is truly the mainstay of our work.
Partial List of Representative Mount Dora A/C Customers
Just a few of many of our satisfied, loyal, repeat HVAC contracting customers located throughout Mount Dora and surrounding areas.  (Please see a more complete list of all of our commercial AC and refrigeration representative customers, for a better snap shot of our entire customer base):
Windsor Tea Room
Goblin Market
Sonoco Gas Station
Yum Yum Convenience Store
Kiku Japanese Steakhouse
Dairy Queen
Many many homeowners needing air conditioning repair or replacement
. . . and many more commercial customers!  How can we possibly remember them all after all of these years?!
Our History and Evolution
The owner began his career working in restaurant management and ownership, where he began to learn about refrigeration needs and solutions.  This eventually led to restaurant equipment sales and ground-up entire restaurant installations, which morphed into solving all cooling problems for all businesses, not just restaurants and not just refrigeration.  He learned all about air conditioning, which he added to his knowledge of refrigeration.  So he made it his mission to solve any cooling issue at any business.
Today, Marathon Air services both restaurants and all other businesses, solving all of their commercial refrigeration and HVAC problems.  We have provided almost nothing but commercial AC service from the very first day we started this business.  For us, commercial work is not and has never been a minor part of a primarily residential service.
Creativity, Expertise, and Affordability
There are unique problems presented by commercial refrigeration and air conditioning, which are better solved by someone who can think of creative solutions.  Our years of experience have greatly improved our trouble-shooting creativity.  Most of the time, with commercial a/c, we have "been there, done that."  Since we have encountered most problems before, we sometimes have very budget-friendly-solutions.  As an example, we might recommend that metal parts be fabricated, or door hinges be replaced, rather than purchasing entirely new systems.  Or we get on the phone with engineers from brand manufacturers, to get help with quirky problems, and brainstorm alternative solutions.  Those types of calls over many years, for hundreds of brands, mean that we usually know the best way to solve your HVACR problems.
Commercial Specialty and Focus
Marathon Air delivers high quality service to many Mount Dora area offices, stores, strip malls, churches, gas stations, restaurants, and convenience stores.  We also service much larger businesses outside of Mount Dora, like NASA, SouthWest Airlines Disney and Epcot .  We provide custom commercial refrigeration and A/C solutions, which requires a significant amount of ingenuity to be done properly.
Please, Shop Around
We are sharply focused on refrigeration and AC work.  We encourage you to read other HVAC company websites, take a look at photos, descriptions of work, and even advice and tips.  If they have pictures of home AC units and advice regarding how to change your home filter, without much else, then they probably aren't primarily doing much commercial work.  Or at least that seems like a reasonable assumption.  In contrast, from our first day in business, Marathon Air has performed nearly 90% commercial repair and replacement work.  We are most comfortable in that realm.  Commercial work is not a secondary afterthought to a primarily residential service company.  This matters.  Concentrated commercial specialization has given us many years of valuable experience.  We pass our lesson learned along to our customers, always at a fair and reasonable price.
We Think Outside The Box
Commercial HVAC problems are not always obvious to solve.  These can be perplexing problems to all but the most highly trained technicians.  We have this out-of-the-box mentality.  The challenge we give ourselves is always how we can repair something, rather than charging your for a replacement system as a knee-jerk reaction.  That being said, most things can be repaired, but not all things should be.  Once we determine what is wrong, and the price, you have to decide whether it makes more financial sense to repair or replace, which depends on a variety of factors.  We can help you make that decision by carefully explaining the pros and cons.
Quality Workmanship Stems From Our Always High Work Ethic
Whenever you need to buy new HVAC or refrigeration equipment in Mount Dora, you can rest assured that our prices are affordable and fair.  We also take a significant amount of pride in delivering quality workmanship on each and every job.  If we start welding your equipment, we don't stop until the connection is solid as a rock.  If we are helping with a remodel of HVAC equipment, we consider all sorts of things, like door and window placement, customer and employee travel and seating paths, sunlight hotspots, hood functioning, and many other things that impact the temperature in your business.  We also talk with your about potential ductwork design problems, and suggest the optimal number and placement of return and supply air vents.  Then we seal all joints with the highest level of care and diligence.  We simply care about doing a good job.
You Cannot See Good Welding
And this is really too bad.  Because you can never see the most important aspects of quality HVAC work, and there is a difference between good and bad work.  Have you ever seen uneven trim work in a home caused by sloppy workmanship?  The same kind of thing also happens in a/c work. And sloppy work leads to all sorts of problems, like holes, which can cause leakages and impact cooling.  That's really too bad for the good guys in this trade.  Good work takes more time. We spend that time.  We always have and always will.  As a customer, unless you know someone you can trust (which we hope will become Marathon Air), you can only compare numbers.  But that can be difficult because you are often talking about apples and oranges.  There are too many different parts and brands to ever make a complete list, especially in the commercial arena.  Plus the same manufacturers offer entire books of systems that run across an entire spectrum of pricing and quality.  So how can you possibly compare the TM500SEER13 and the XP700SEER17?   Plus, like most things repair and construction related, there are plenty of invisible ways to cut important corners.  We would never consider that approach.  We simply do our very best on every single job. Over time, we believe that our customers will know and feel the difference in quality work.
Think Of Us Like Your Trusted Business Ally
From day one, we have always strived to provide premier commercial refrigeration and HVAC service work.  We believe that our passion for over-delivering is why our phone is usually ringing with return customers on the other end of the line.  We have been thanked and complimented many times.  We never take those expressions of gratitude for granted.  We believe that we have to keep earning trust, every day.  New commercial customers usually realize pretty quickly that we could be valuable to them over time.  So we get added to phone contacts and new ongoing relationships are formed.  At the end of the day, we pride ourselves in being the business allies of our customers.  We understand they are trying to earn a living and just need functioning equipment.  We actually consider ourselves similar to their own employees or partners, and that's the way we operate.  So we have developed many valued relationships with commercial customers.  These connections have led to a long list of referrals.  We aren't sure how other businesses get customers.  But, for us, we generated our list of commercial AC and refrigeration representative customers over many years with virtually no advertising.  Is that common?  We really don't know.  But when we compiled the list to make this website, we even surprised ourselves!
Where We Work
We get all around Mount Dora and surrounding areas providing reliable service of all forms of commercial cooling equipment, from such brands as Trane, Lennox, Carrier, Ruud, True, Manitowoc, Hoshizaki, and hundreds more. We often provide commercial AC preventative maintenance in Mount Dora, warranty HVAC Mount Dora service, and similar types of Mount Dora based AC and refrigeration services for businesses just like yours.
Air Conditioning and Refrigeration Brands Serviced and/or Sold in Mount Dora
Trane, Carrier, Ruud, Carrier, True, Hoshizaki, Manitowoc, Master-Bilt, and hundreds more.
Types of Mount Dora A/C Equipment We Repair and Sell
Commercial HVAC, ice makers, display coolers and freezers, and basically anything that cools or freezes anything in your Mount Dora business.
We also provide warranty work for numerous commercial air conditioning and refrigeration brands throughout the Mount Dora and Lake County area.
Cooling Tips for Mount Dora Restaurants and Businesses
Do you need refrigeration services in the middle of the summer when we are busy and you may have to wait a minute or two? We are sorry; we know that losing your business air conditioner or cooling systems can be very stressful. So we strive mightily to keep your wait time very short. We understand that your product may be spoiling or customers unhappy because your restaurant or business is hot. So we are always, always in a rush to see you. And we absolutely prioritize emergency calls.  In the meantime, these are our suggestions to minimize business interruption problems:
Installing back-up pieces of your most highly used pieces of equipment is a good idea.
Close your cooler doors
Sounds simple, but never forget that you can buy ice. This can be useful if your ice machine breaks. Also you can use ice or dry ice (as much as you can stuff into your units) to keep your cooler or freezer at least a little bit cooler until we arrive.
Change your filters and keep your equipment coils cleaned, which will greatly improve their energy efficiency and also lead to fewer equipment malfunctions.  To make sure this happens, we recommend our preventive maintenance contracts.
In a pinch, you might want to purchase a portable air conditioner for use in your business, as a back-up plan.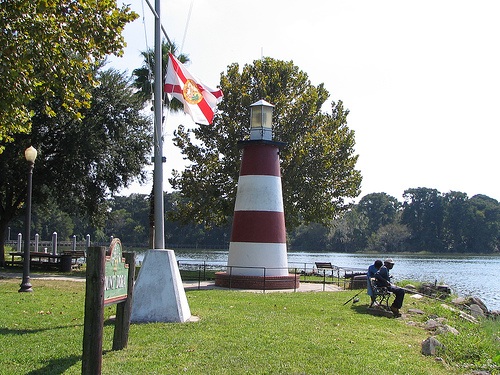 WE GO THE EXTRA MILE in Mount Dora
$25 Off Service Call
$25 Off Your Next Service Call.  Redeem by Circling (Following) Marathon Air On Google +.  Then just call (407) 877-2006 to schedule your next appointment.  Make sure to mention that you circled us when you call!  
Another benefit of following us is that we publish meaningful blog entries on Google Plus, which may help you avoid costly mistakes with your HVAC and refrigeration equipment.